Check out this simple Paper Plate Santa Craft to make this festive season.
When it comes to Christmas we all know that it is one of the most magical times of the year. Especially for children.
But it can also be one of the most stressful times for adults. There is so much to think about. The presents, the decorations and the Christmas food, just to mention a few things.
However, we always have to remember that our children only see the fun and the magic and as parents that is all we want for them. So how can you keep them occupied when you have things to do? Christmas crafts.
Crafts are such a great option for children of all ages. It is the perfect activity to keep them stimulated and an easy way to get them away from those screens and do something fun.
There are some amazing Christmas-themed crafts that you can try and this Santa paper plate craft is perfect as a decoration in your home, put on display, or send to friends and family.
So if you would like to give it a go, then this is everything that you need to make the Santa Paper Plate Craft.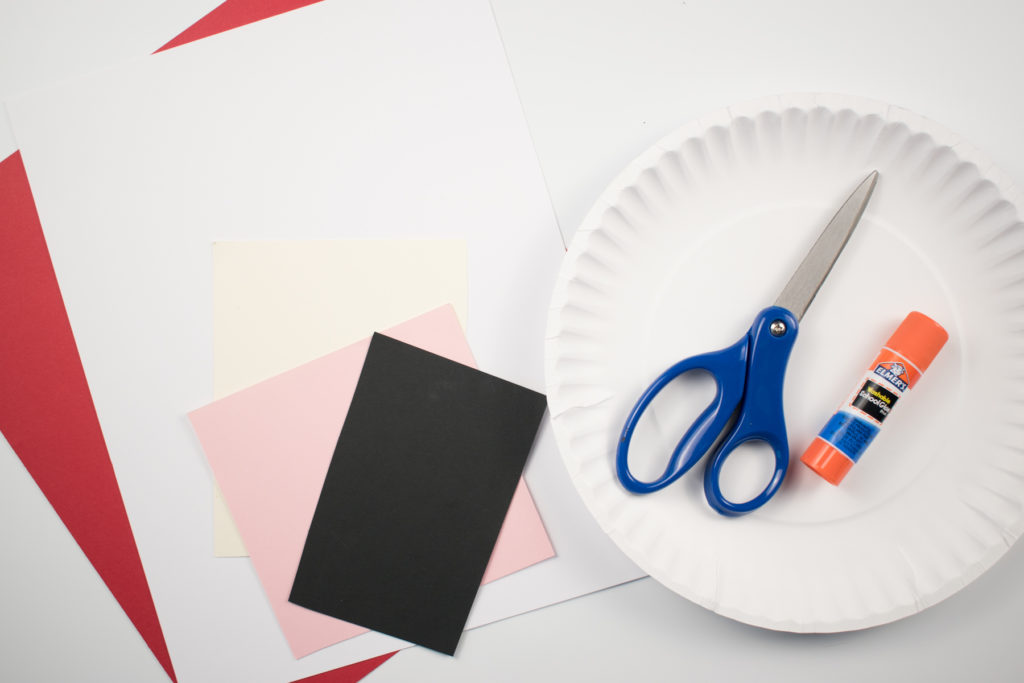 Everything needed to make a Paper Plate Santa Craft
First of all, to make things easy, gather everything you need together and set it out on a flat work surface. A table is ideal for this.
Paper Plate
Scissors
Glue
Construction Paper or cardstock – Black, white, red, cream, and pink
How to make the Santa Paper Plate Crafts
Prep time – as long as it takes, there is no rush when it comes to crafts.
One of the first things to do would be to gather all of your supplies together. This makes it easier for younger children especially to move on to the next step.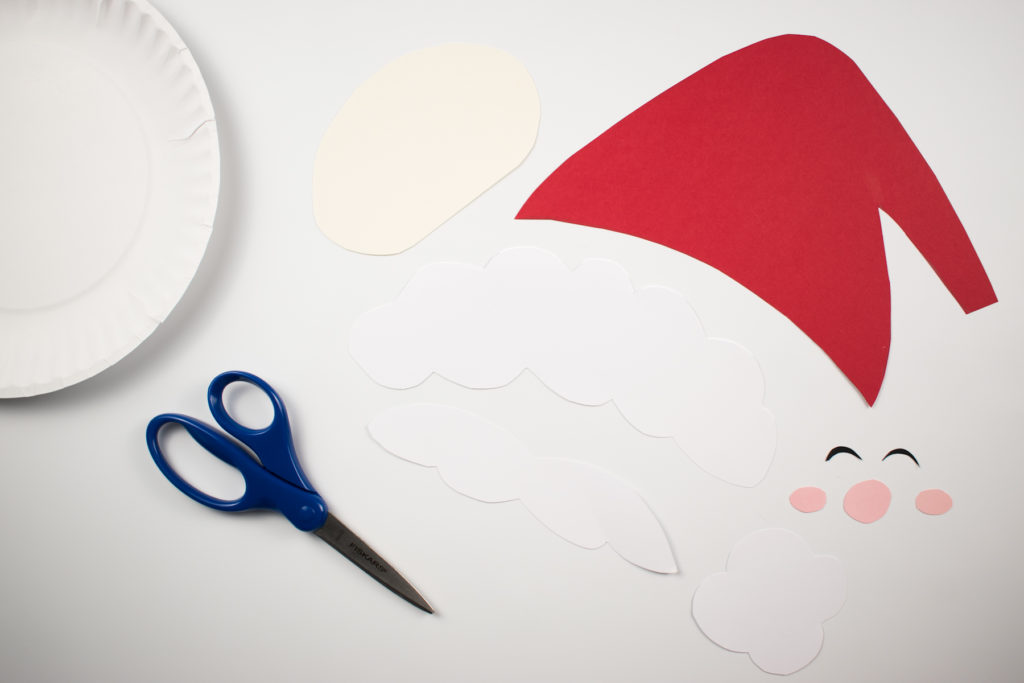 Take the coloured construction paper as shown in the pictures and cut out the hat, moustache, face, nose, cheeks, and eyes.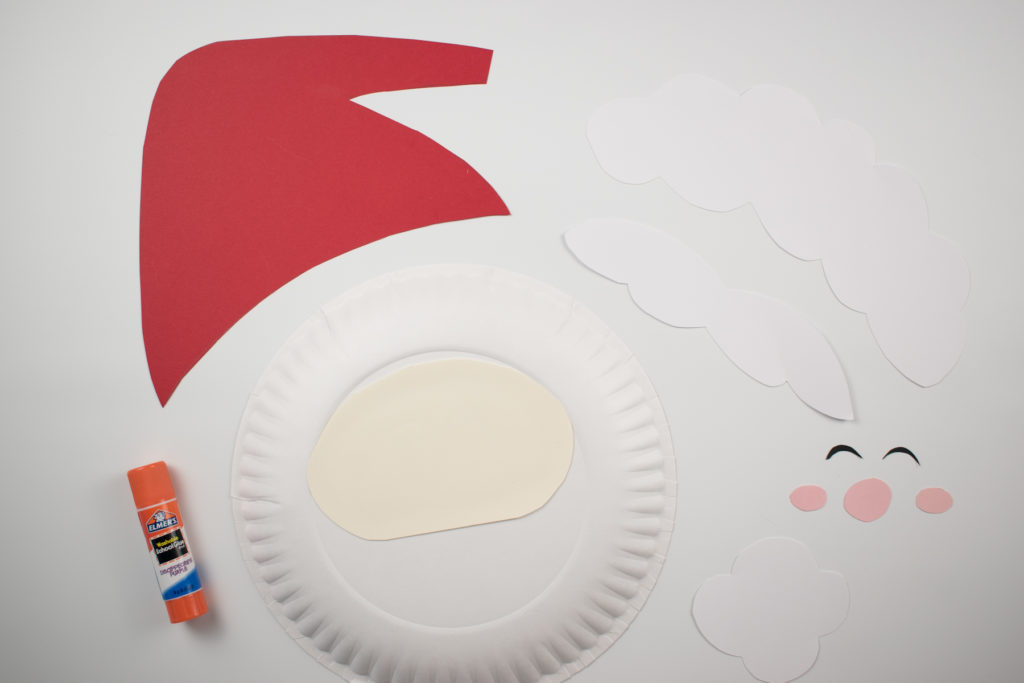 The next step is to glue the face on the upper middle of the paper plate.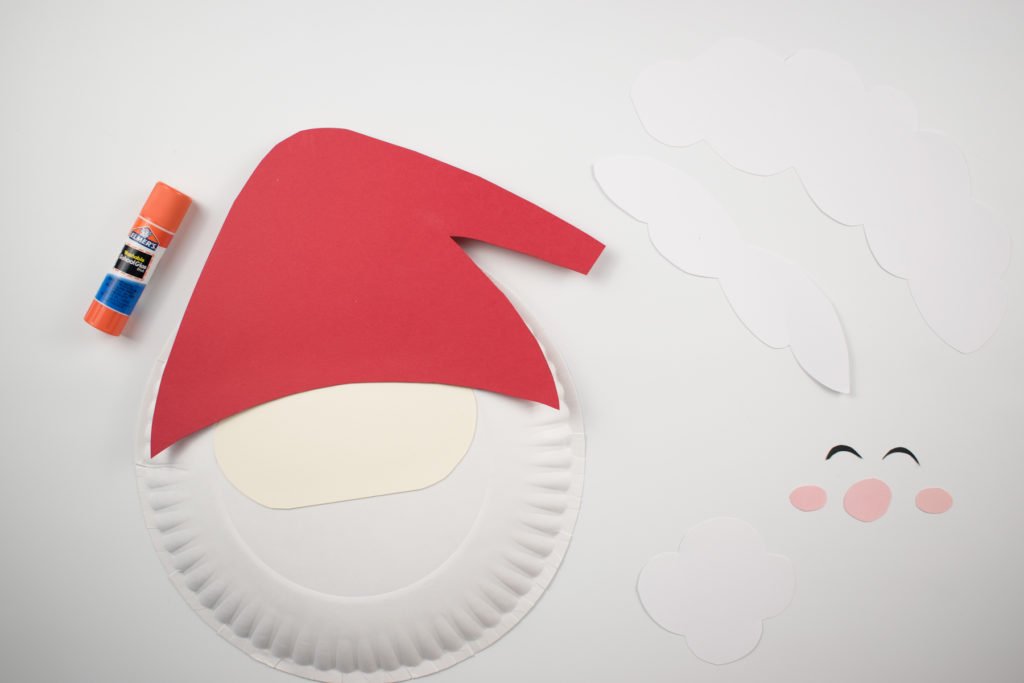 Now you want to add some of the other features. Glue on the hat and fur to cover the top.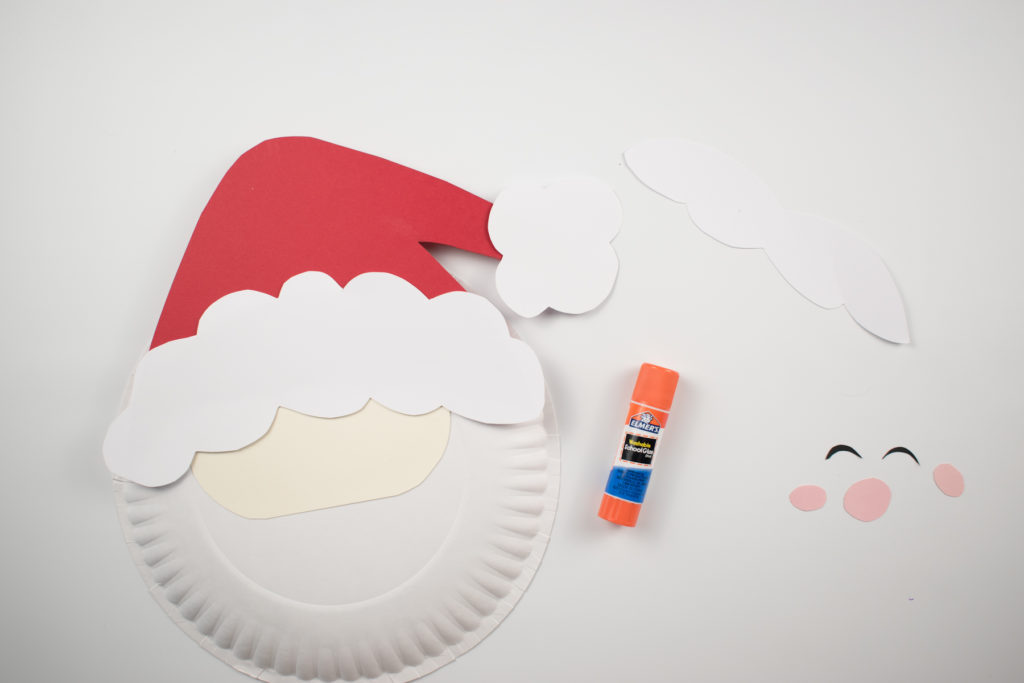 Finally, you will want to glue onto the paper plate the moustache at the bottom of the face and the other facial features that you have cut out of construction paper.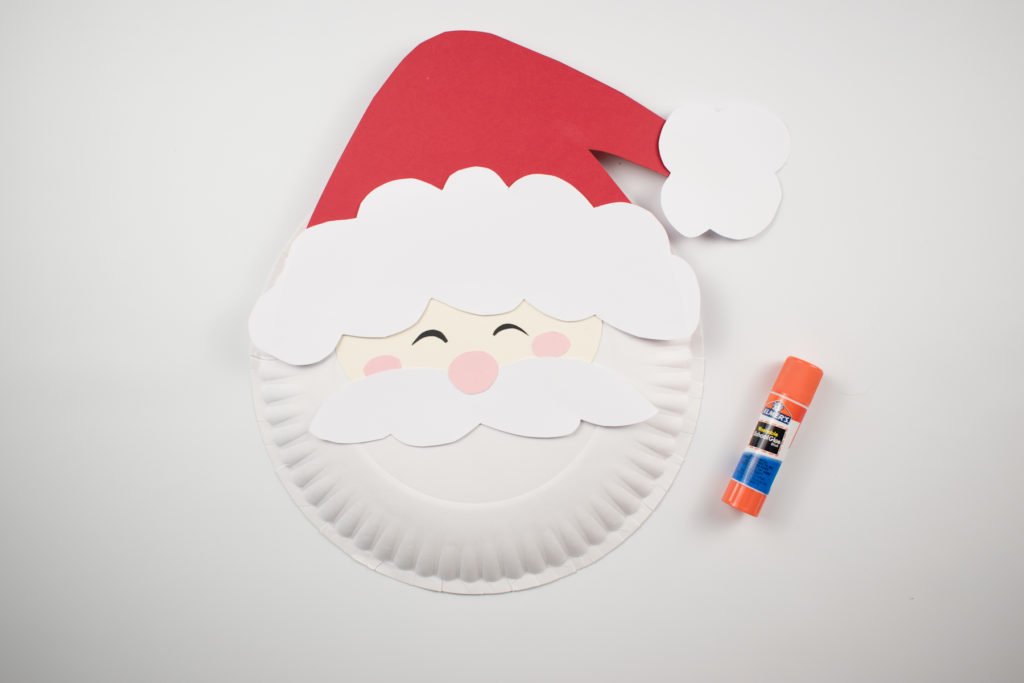 There you have it, the Santa Paper Plate. Make sure you look at the pictures if you are unsure of any step.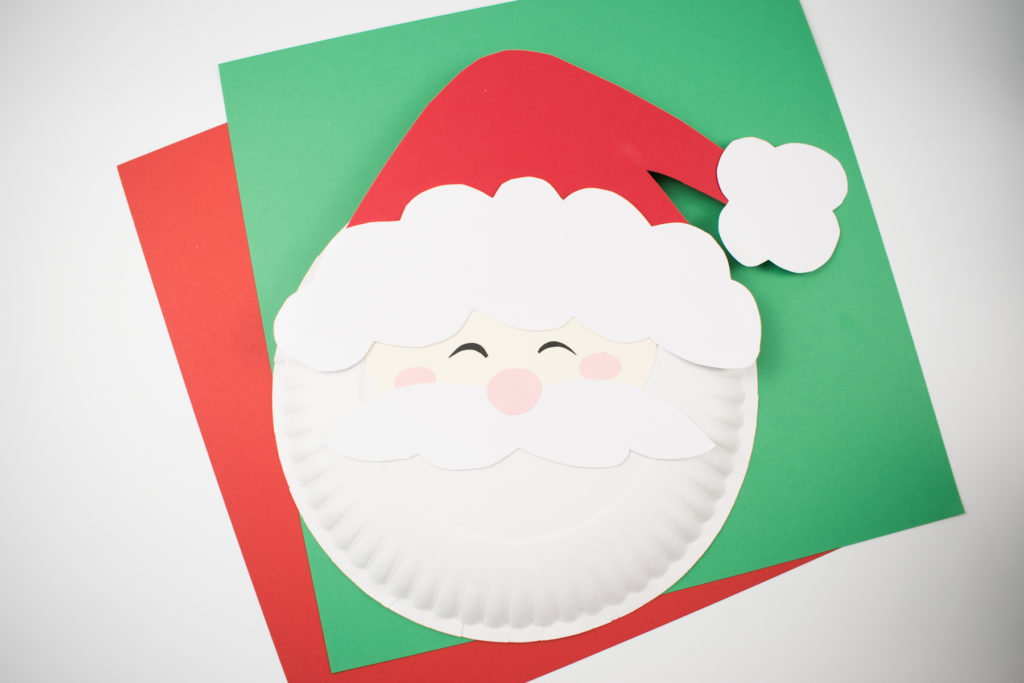 Craft process notes and tips
A craft is always a perfect opportunity to spend some time with your children, or even just to occupy them so that they aren't always going to technology to feel stimulated. However, while it may be a simple craft process to follow, it is always advisable to take on some extra notes and tips to get the most out of it.
Any glue will work well with this craft. You can use a glue stick or even PVA glue. Whatever you have in your crafts supplies will work just fine.
Younger children may need a little help when it comes to cutting the facial features and other parts of this Santa paper plate craft.
Use the process pictures as a guide if needed.
Variations to try
Like with any craft, the beauty is how you adapt it to suit you and if you don't have some of the things that you need suggested above, then varying it is a great way to enjoy this craft. Here are some ideas:
Why not add a bit of glitter to some of Santa's features? Some red glitter would look very festive on Santa's hat.
You could paint the features onto the paper plate if you are struggling to find coloured paper.
Add pom poms and pipe cleaners to your craft. It is a great way to teach some fine motor skills and the pincer grip to some younger children. You could use coloured ones for the hat and even things like cotton wool balls for the beard and moustache.
Paint the paper plate with a peach colour to make the facial features stand out a little more.
FAQs
We all have questions that we may need answering so here are a couple to help you.
What age range is this craft suitable for?
This is a great craft for children of all ages. You can feel confident that older children can follow the steps with no problem. Younger children may need a little help with cutting and sticking.
What if I don't have all of the supplies?
Try not to worry. The paper plate is a crucial part of this craft. The other supplies can be swapped out and changed to suit what you have in your cupboards. You can use white paper and colour in the facial features and other parts of the Santa craft. You can also paint them if you wish.
Hopefully, this will have encouraged you to give the Paper Plate Santa Craft a try.
Looking for more Paper Plate Crafts, check out Paper Plate Angels , Paper Plate Reindeers and Paper Plate Christmas Trees