How To Make A Reindeer Paper Plate Craft
Christmas is such a wonderful time of the year to spend with family and friends. For children especially, it can be so magical.
But it can also be a time of frustration and testing patience for them. The excitement levels are high, there is no denying that, so you may find that you are looking for things to do to keep them happy, and excited, but also stimulated and occupied in the days leading up to Christmas.
Crafts are such a great option for children of all ages. It is the perfect activity to keep them stimulated and an easy way to get them away from those screens and do something fun.
There are some amazing Christmas-themed crafts that you can try and this Reindeer Paper Plate Craft is perfect for decorations in your home, putting on display, or sending to friends and family. So if you would like to give it a go, then this is everything that you need to make the Reindeer Paper Plate Craft.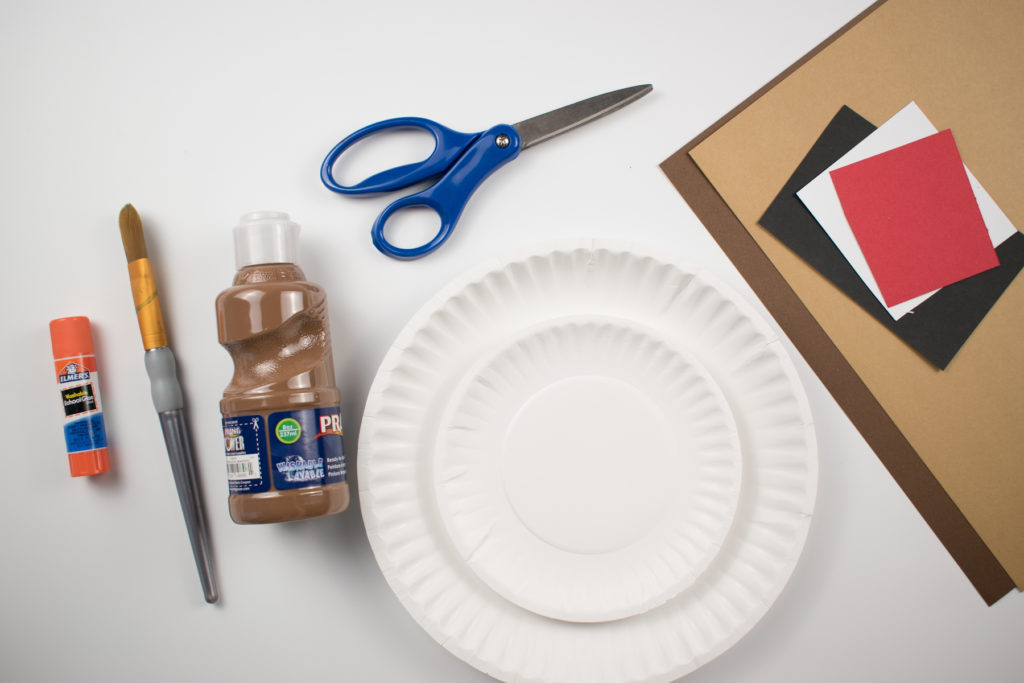 Everything needed to make a Reindeer Paper Plate Craft
First of all, to make things easy, gather everything you need together and set it out on a flat work surface. A table is ideal for this.
Small Paper Plate 15cm
Scissors
Glue
Construction Paper or cardstock – Black, white, red, and 2 shades of brown
Paintbrush
Brown tempera paint (or craft paint for older kids)
How to make Paper Plate Reindeer Crafts
Prep time – as long as it takes, there is no rush when it comes to crafts.
One of the first things that you might want to do is gather all of the supplies that you need together. This will help younger children move on to each step. Now take your paper plates and paint both sides with the brown paint.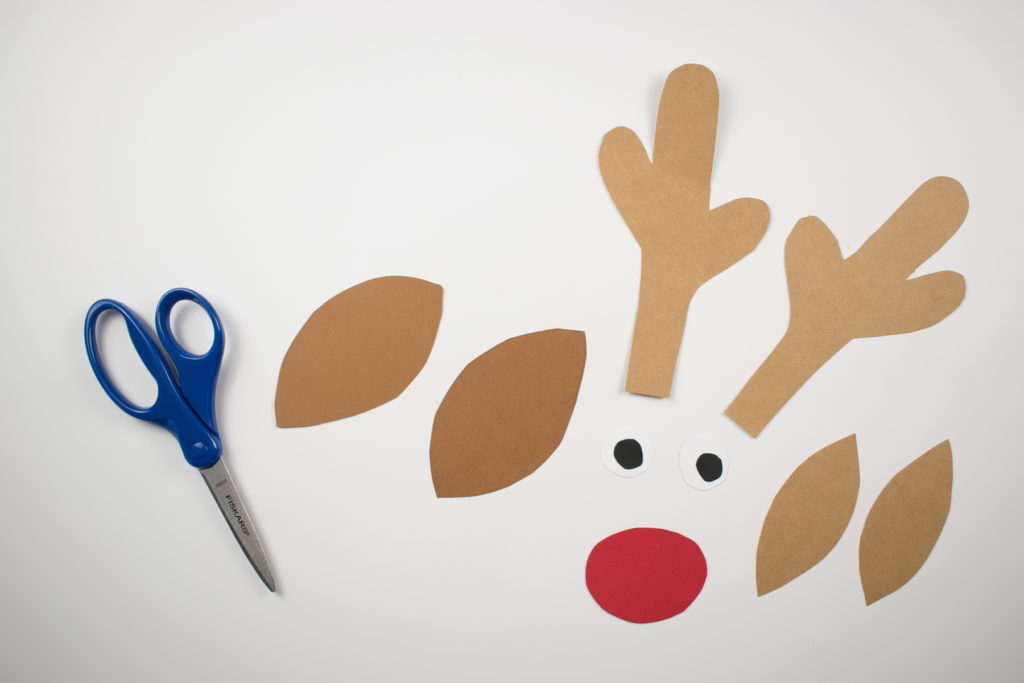 Now you might want to look at the process pictures and cut out the construction paper as shown.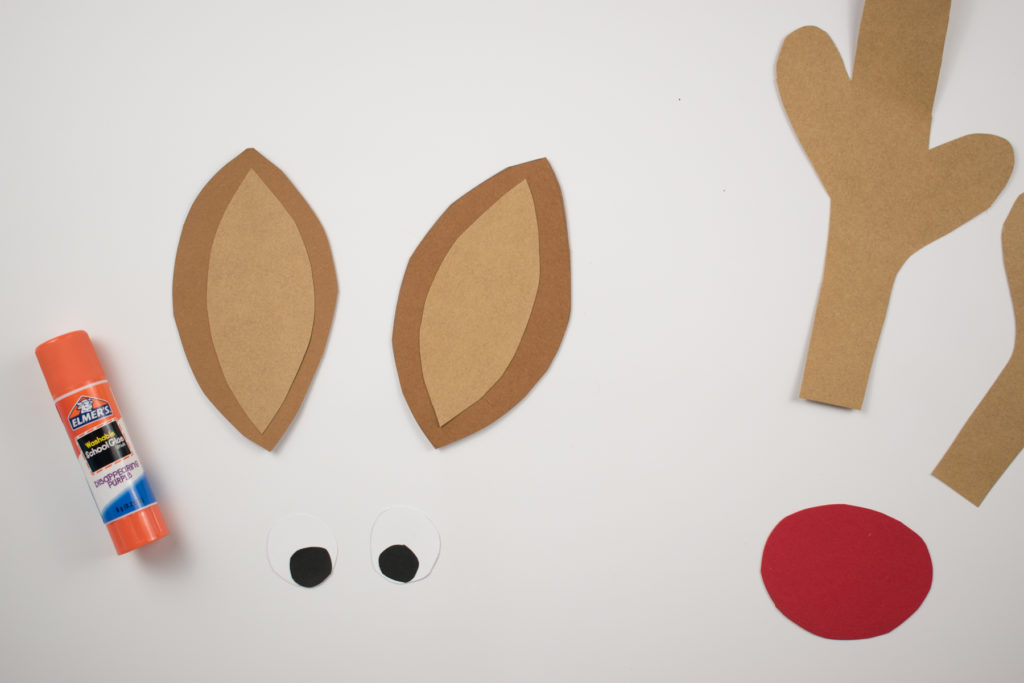 It is time to add some features. Glue the inner ears and outer ears together, and the pupils to both eyes. This will then be attached to the reindeer in a few steps time.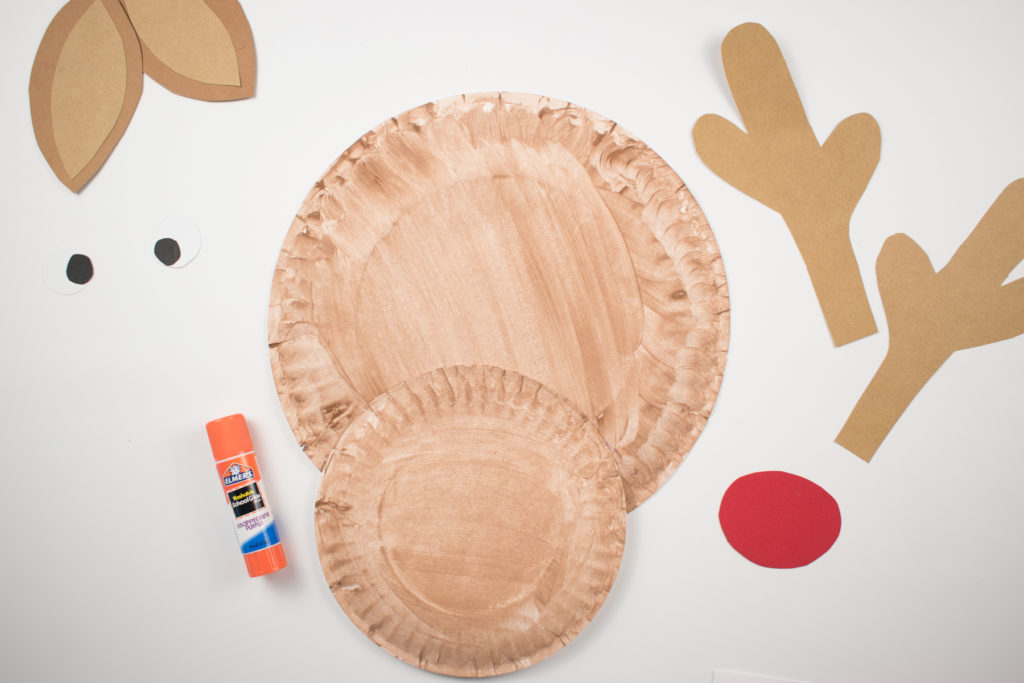 Once your paper plates are dry, glue the small paper plate over the bottom of the large one as shown.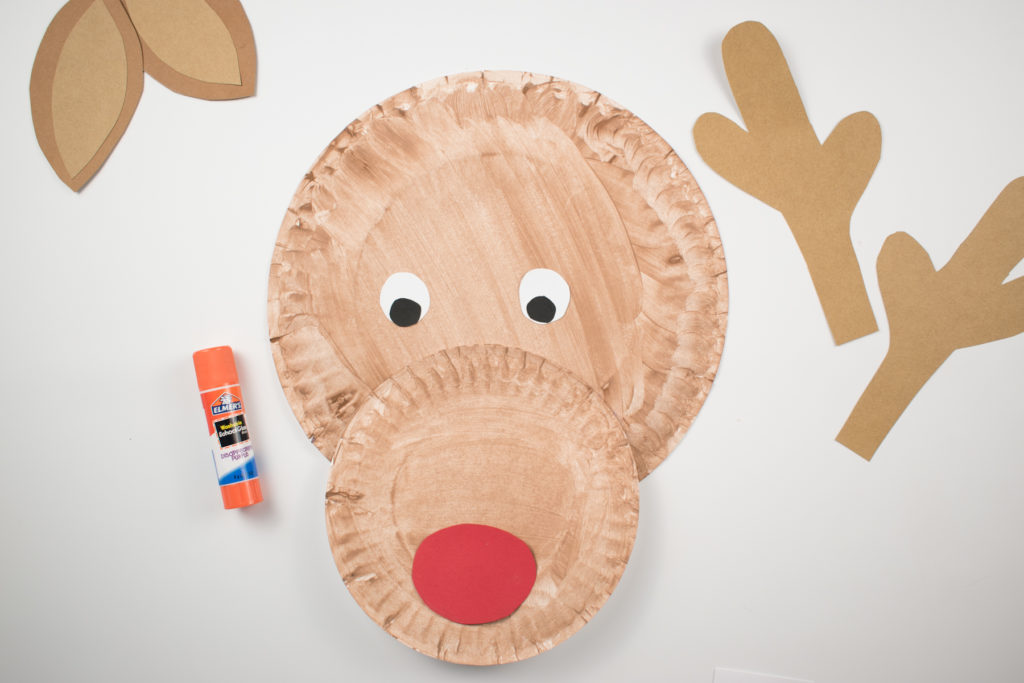 Next up, you will need to glue the eyes and nose in place to create the face.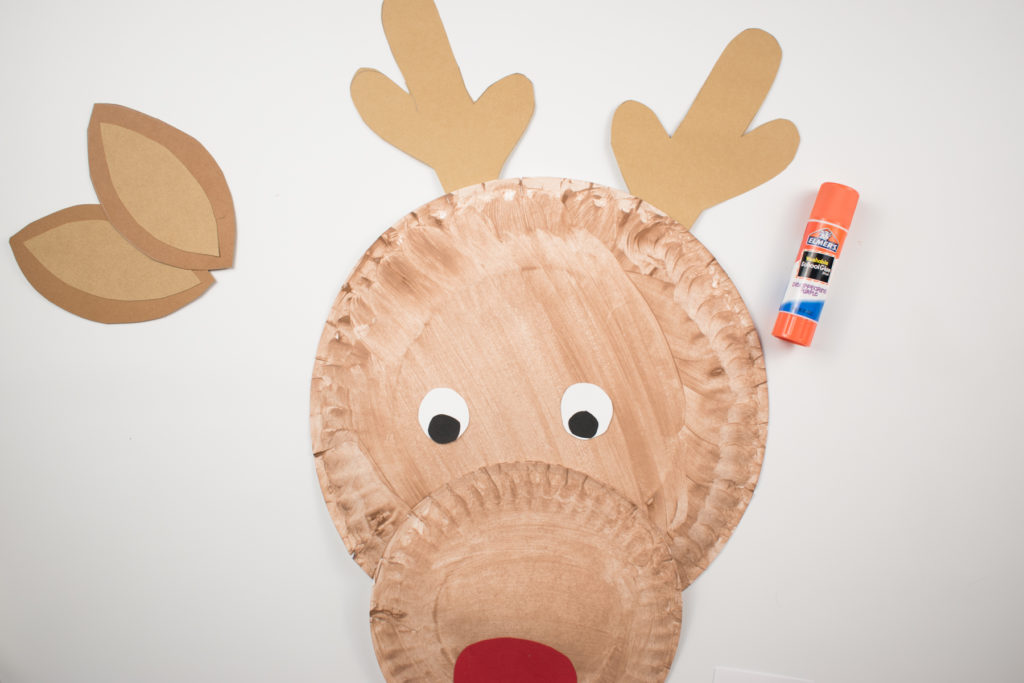 Now it is time to glue the antlers to the back of the head.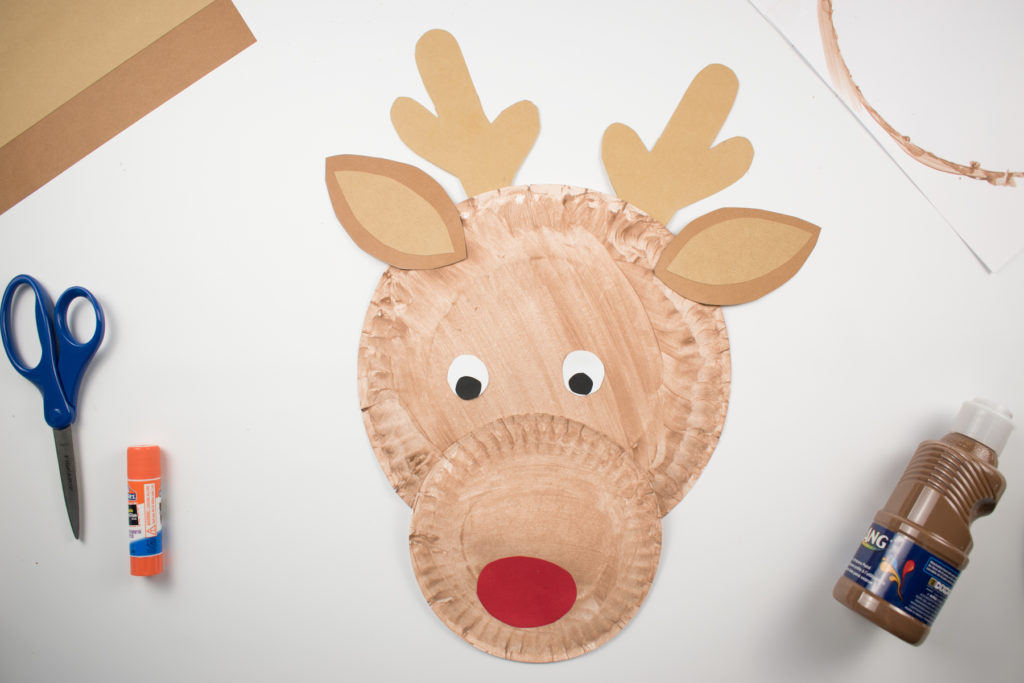 Finally, glue the ears in place to the outside of the antlers.
There you have it, your wonderful paper plate reindeer craft. Perfect to add to your tree, put on display, or give to friends and family.
Craft process notes and tips
A craft is always a perfect opportunity to spend some time with your children, or even just to occupy them so that they aren't always going to technology to feel stimulated. However, while it may be a simple craft process to follow, it is always advisable to take on some extra notes and tips to get the most out of it.
When using scissors make sure you supervise younger children. It can be tricky to cut out the smaller elements like the ears and the eyes.
Don't worry if you don't have the exact supplies for this craft. The paper plate is the main element but you can vary the other bits like using bits of tinsel, pictures you print out, or glitter. You could even paint things on if needed.
Glueing might be a little hard and intricate as you deal with some of the smaller features. It might be worth using a glue stick if that is easier.
Variations to try
Like with any craft, the beauty is how you adapt it to suit you and if you don't have some of the things that you need suggested above, then varying it is a great way to enjoy this craft. Here are some ideas:
Don't have construction paper? Not a problem. Any coloured paper can work, or you can use white paper and paint or colour the ears, eyes and nose so that you get the right look.
Add some glitter. Who says reindeer can't sparkle? You could add some glitter to this craft. I know glitter can be messy, but it is Christmas.
You can make a few of these and create all nine of Santa's reindeer. You could paint on a bridle and add their names as well. Do you remember what they are all called?
You could make this into a creative DIY Christmas card if you want to make some unique options to gift to friends and family.
FAQs
We all have questions that we may need answering so here are a couple to help you.
What age range is this craft suitable for?
This craft is a great option that will suit children of all ages. You can help younger ones with putting things together and cutting out, but older children should be able to follow this crafting method really simply.
What if I don't have all of the supplies?
Don't worry! You can adapt some of the supplies by checking out some of the suggested variations. However, as long as you have the paper plate, you can work around some of the other features to still create an epic paper plate reindeer craft.
Hopefully, this will have encouraged you to give the Paper Plate Reindeer Craft a try.
Looking for more Paper Plate Crafts, check out Paper Plate Christmas Trees and Paper Plate Angel Craft